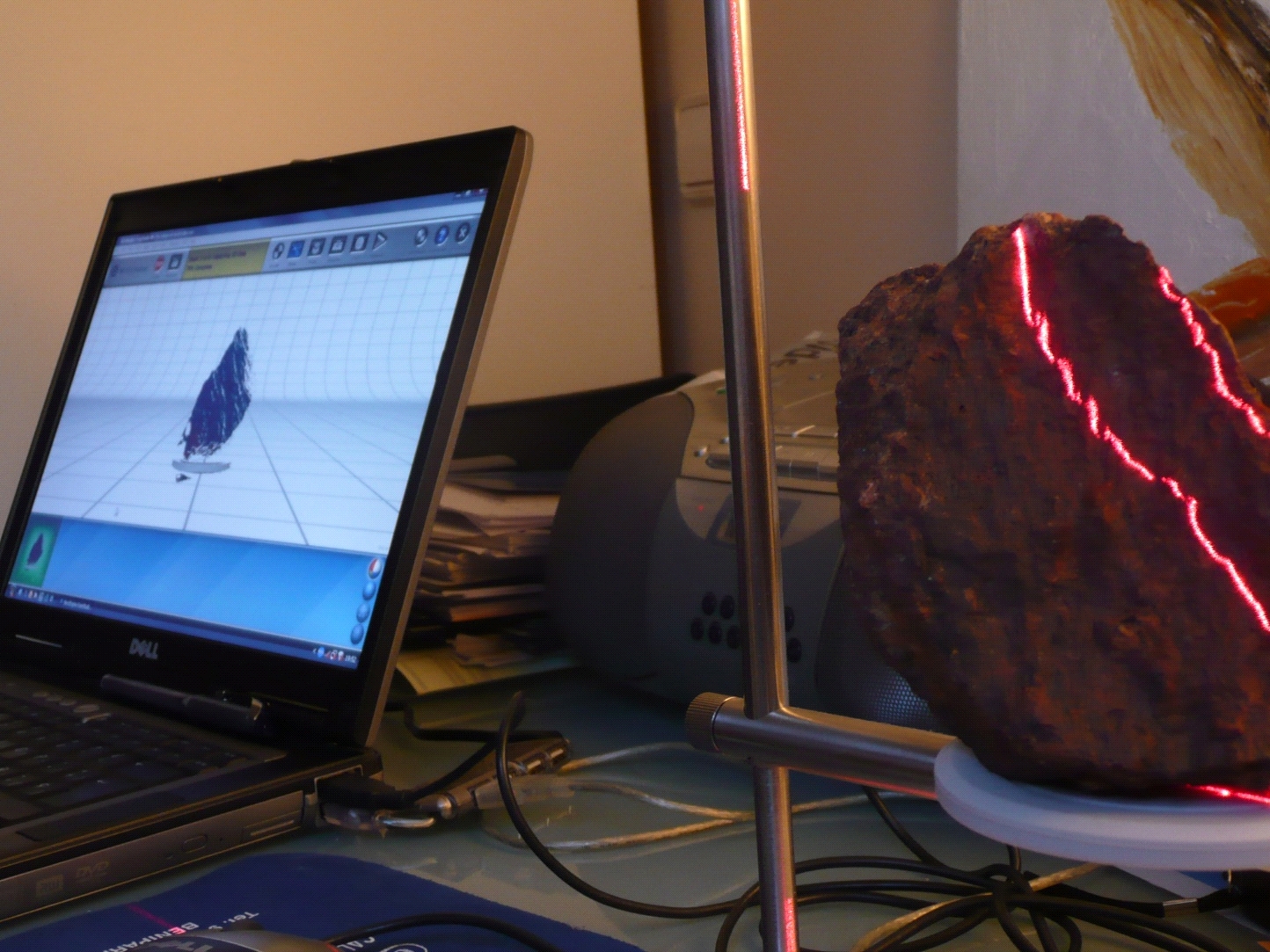 A joint research initiative of Dr. Mercedes Farjas Abadía, ETSITGC (UPM) and Dr. Jesús Martínez Frías CAB (CSIC/INTA), with the collaboration and support of Martin Lunn (Yorkshire Museum and Gardens, UK). Students: J.Mª del Hierro and E. Moreno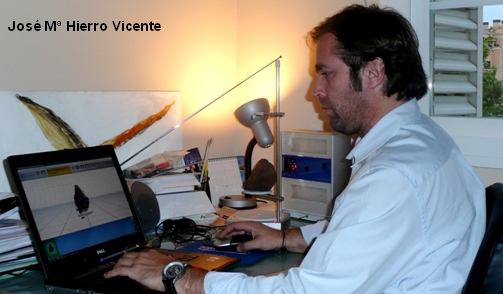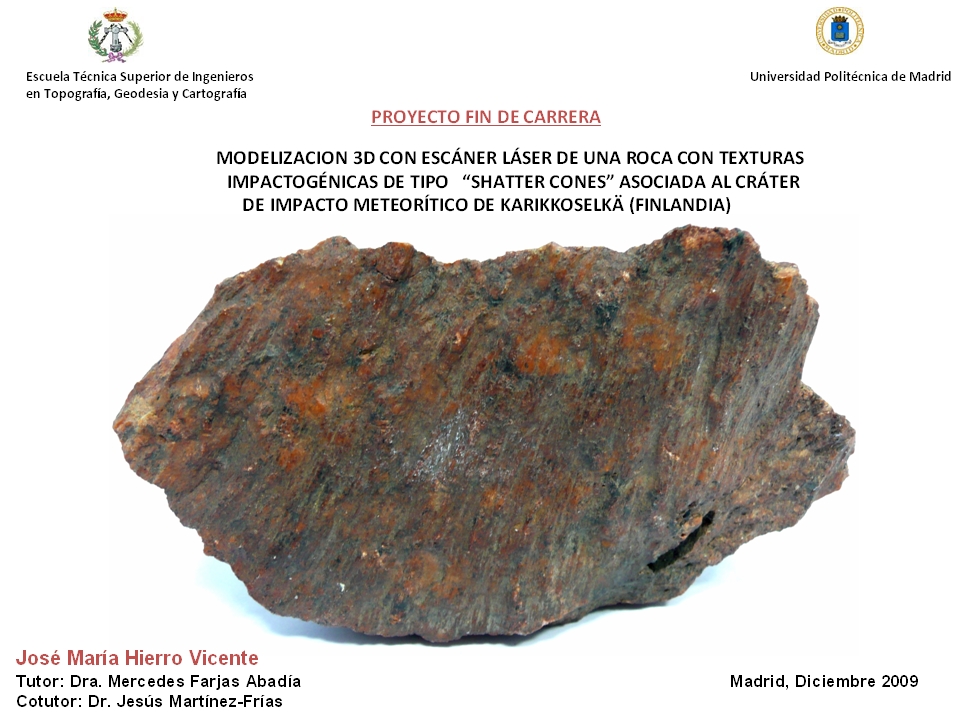 Selected images of the first 3D study of an impact rock from Finland.
MERGE: Meteoritos y Recursos Geológicos del Espacio

Un Foro científico comun para España e Iberoamérica (desde 1998), donde los estudios sobre material extraterrestre, recursos geológicos del espacio y en general, geología planetaria, puedan ser abordados de forma conjunta.

Únete a nosotros, bien como experto o como simple interesado.

Apúntate a nuestra lista de discusión. Es de libre acceso y todas las opiniones y sugerencias son bienvenidas. Para suscribirte a MERGE envía un e-mail a listserv@listserv.rediris.es especificando en el cuerpo del mensaje subscribe MERGE Nombre Apellidos o simplemente pinchando aquí